Our Mission
The mission of Special Eats is to employ and empower individuals with special needs by offering rewarding and high-quality employment.
VIEW MENU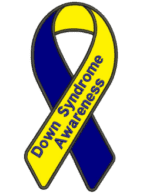 Your Favorite Grilled Cheese Food Truck – Tucson
Welcome to Special Eats—Your home for the finest food served by the finest team of employees. We are passionate about serving the finest grilled cheese to the incredible people of the greater Tucson area, including South Tucson, Catalina, Oro Valley, Marana, Vail, and to all of our friends, wherever they may be. As a grilled cheese food truck based in Tucson, we serve up mouthwatering meals while providing our Special Eats Special Team with high-quality employment.

You're sure to be impressed by our unbeatable grilled cheese and our commitment to friendly service with a smile. Check out our menu today and call to book our food truck for your upcoming special occasion. We can't wait to serve you and your family at our next event.
The Leading Name in

Grilled Cheese Sandwiches